We still have yet to finish up my so-called craft room/probable guest bedroom in the basement. There's just one large rectangular window in the area. Which i'm sad about because not much natural light will be pouring through it. At present it's the office and my craft room. So I thought maybe if I have a great big budget i'd love these furniture to create my workspace.
First up I need a big worktable that I can stand at. I usually like standing when I craft.
I would probably get two of them to work them together so I'd have a big table with lots of under storage.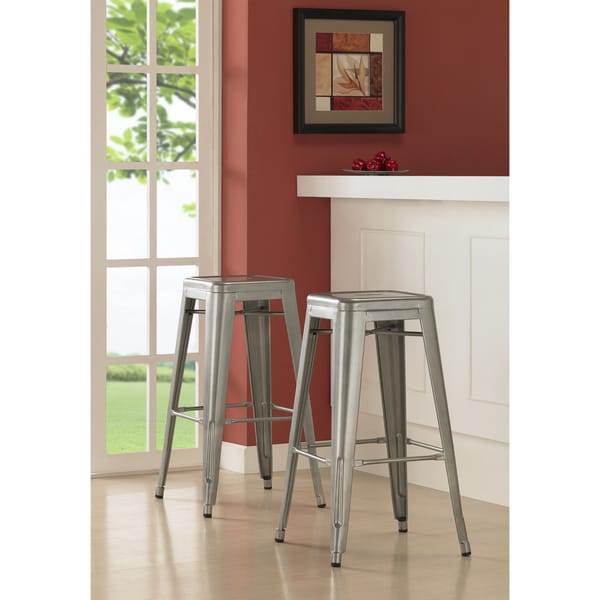 These
Tabouret stools
are just awesome. Very vintage and hip. Definitely would need these to sit down on.
Definitely need storage cabinets for all my supplies. We've already bought me two of these
Besta shelving units
which I really love. I'm thinking I may need more. And probably would get doors for them. Maybe all white or the black. Or have white doors with a pop of a yellow door! We plan on getting another style of the
Besta shelving unit
to hang on the wall once we've drywall-ed the basement.
I also want this
rug
for my workspace. Not sure where to put it but probably under the kitchen island. or by the desk.
As seen on that floor. I'd also love that ghost chair. Always have wanted one like that. But i'd probably get this
chair
for my desk. It's too pretty.
I have a BIG thing for geometric design and B+W so this
pendant light
is awesome. Would love this. Not even in my workspace but in my dining room or above my kitchen island.
Or this EQ3
Kick desk
is also wonderful. Simple & clean lines.
These are probably the main needs for my craft room. Accessorizing it will probably be the easiest to do. I've got most of my stuff in IKEA white office boxes which helps uniforms the look. I'd probably keep the walls white for a clean look, have a pinboard or peg board for my inspirations.
I just can't wait to get this room done!